---
Some links to products and travel providers on this website will earn Traveling For Miles a commission which helps contribute to the running of the site – I'm very grateful to anyone who uses these links but their use is entirely optional. The compensation does not impact how and where products appear on this site and does not impact reviews that are published. For more details please see the advertising disclosure found at the bottom of every page.
---
It looks like Virgin Atlantic posts on Traveling for Miles are like buses – nothing for a while and then two turn up back to back 🙂
Here's a bit of good news for Virgin Atlantic flyers this holiday season – your travels should now be free from industrial action and, all things remaining the same, Virgin's flights should be operating as normal for the next few weeks.
A little under two weeks ago I wrote about how some of Virgin Atlantic's pilots were planning on strike action over the holiday period because the union they belong to has been frozen out by the airline.
Approximately 30% of Virgin Atlantic's pilots belong to the Professional Pilots' Union (PPU) but Virgin refuses to recognise the PPU as a valid union within its workforce.
Unsurprisingly this hasn't gone down well with the union and its members and a PPU representative has confirmed that its Virgin Atlantic members have been taking part in a "work to rule" action over the past 24 months in an effort to get the union recognised.
That action has been entirely unsuccessful in getting Virgin Atlantic to reconsider its stance and, as if to underscore that point, Virgin Atlantic didn't allow the PPU to take part in recent negotiations relating to pilot benefits.
That was "the final straw" for the union and its Virgin Atlantic pilots and, following a ballot of members, 71.5% of participants backed strike action (72% of the PPU's Virgin Atlantic members cast a ballot).
The action was due to start tomorrow and was set to take part across three separate periods…
From 22 December to 25 December 2018
From 30 December 2018 to 2 January 2019
From 4 January to 7 January 2019
…but a court has just put a stop to this for the time being.
Virgin Atlantic took the PPU to the High Court in the UK and a judge has issued an injunction to halt the planned strikes.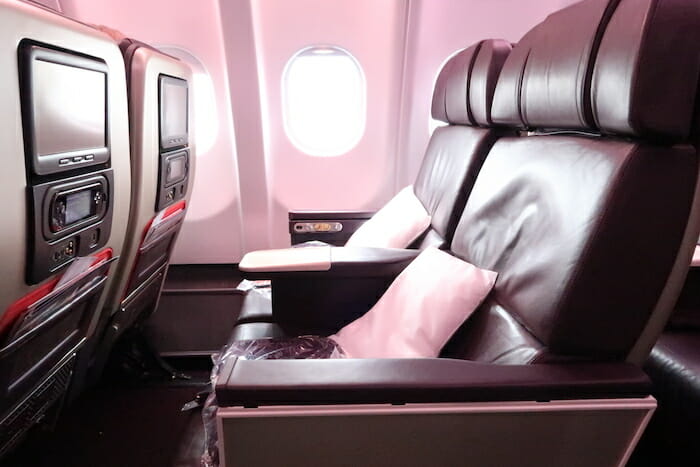 The reasons for the injunction being issued are more than a little murky with Virgin Atlantic not commenting and the PPU claiming that the injunction was "partially upheld on a ballot technicality"…which doesn't really tell us much.
Reports have suggested that Virgin's case centred around a claim that the strike action was unlawful because the union failed to properly notify it of the number and category of employees it was balloting for strike action, and the dates on which the strike would take place.
If true that seems like a remarkably dumb oversight on the part of the union. Presumably the rules for industrial action are clear and it's not like the PPU's pilots are the first to ever go on strike so how could this happen?
If I was a disgruntled Virgin Atlantic pilot and a member of the PPU I'd be asking my union some very strong questions right now.
Bottom Line
The Virgin Atlantic pilot strike is off for now and there isn't enough time for the union to reconvene its members and organise another strike before the holidays….so that's good news for travelers.
What isn't such good news is the fact that this is unlikely to be the end of things so we can probably expect the spectre of industrial action to raise its head once more in the new year.