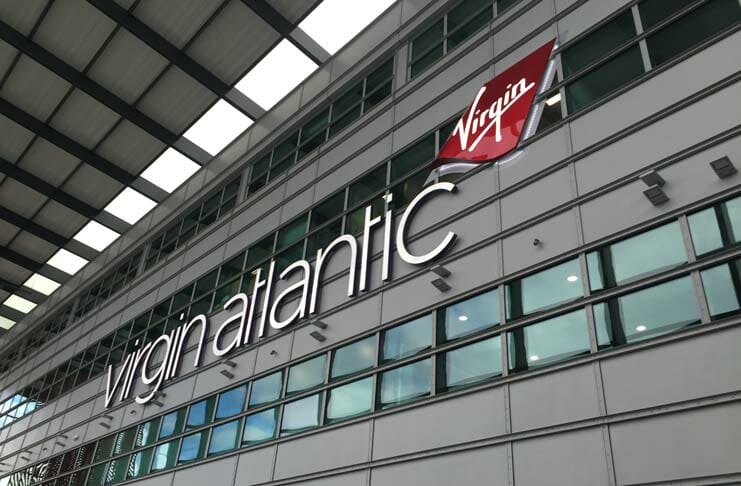 ---
Some links to products and travel providers on this website will earn Traveling For Miles a commission which helps contribute to the running of the site – I'm very grateful to anyone who uses these links but their use is entirely optional. The compensation does not impact how and where products appear on this site and does not impact reviews that are published. For more details please see the advertising disclosure found at the bottom of every page.
---
Industrial action in the aviation world isn't a new thing and it's something frequent flyers have had to learn to deal with as relations between management and staff have worsened (in a lot of cases) over the years.
British Airways cabin crew caused quite a few disruptions in 2017, Ryanair pilots wreaked havoc this summer and there's almost always some sort of strike going on in France at any point in time.
Here in the US we're a lot more insulated from strike action than our fellow flyers across the pond but, every now and again, activities over there can have an effect on us over here and this may be one of those times.
Approximately 30% of Virgin Atlantic's pilots belong to the Professional Pilots' Union (PPU) and, following a ballot of members, 71.5% of those who took part backed strike action (72% of the PPU's Virgin Atlantic members cast a ballot).
Strangely, this industrial action isn't about money – it's about the fact that Virgin Atlantic refuses to recognise the PPU as a valid union within its workforce and the two have been clashing over this for the past two years.
A PPU representative confirmed that its members within Virgin Atlantic have been carrying out a "work to rule" action over the past 24 months in an effort to get the union recognised (this is when union members do the bare minimum their contracts mandate).
Not only has this action generated no results whatsoever but, just recently, Virgin Atlantic didn't allow the PPU to take part in negotiations relating to pilot benefits (not really a surprise considering the airline doesn't recognise the union).
Apparently this was "the last straw" and was what finally triggered the strike ballot.
Now the PPU's Virgin Atlantic pilots are set to participate in a series of strikes over the holiday period. Specifically….
From 22 December to 25 December 2018
From 30 December 2018 to 2 January 2019
From 4 January to 7 January 2019
All dates are inclusive.
Here's what the union has said:
We hope that Virgin acknowledge the mandate our members have given us, and help avoid strike action by recognising the PPU and halt the benefits review that is so damaging to our members long-term security
Our door is – and has always been – open to Virgin to take the necessary steps to prevent any disruption for Christmas travellers.
And here's what Virgin Atlantic has said:
Our absolute priority is to ensure that all of our customers can continue their journeys as planned this Christmas, and we're working hard to protect all of their trips
Thoughts
I'm not about to get into a political discussion surrounding unions and the rights and wrongs of strike action so let's just look at the facts.
Virgin Atlantic says that it doesn't expect any disruption to its schedules as a result of any industrial action that may take place
The PPU says it holds 30% of Virgin Atlantic's pilots as members
I can't see how those two statements can both be correct.
Assuming PPU pilots do actually compromise 30% of Virgin Atlantic's pilots and assuming that PPU pilots are not about to cross a PPU picket line I'm not sure how Virgin Atlantic is going to keep all its flight running to schedule.
I'm more than happy to admit that I don't have any inside working knowledge of Virgin's scheduling or workforce but I'd be surprised to find out that they employ a lot more pilots than they need to operate the airline….and that's essentially what Virgin appears to be claiming.
Virgin Atlantic doesn't fly to all that many destinations outside of the US so, assuming there is an effect from any strike action, it's likely to be felt on at least a few of the airline's US routes.
If strike action goes ahead (it may yet be called off) I'd be surprised if Virgin Atlantic was able to run its operations normally so I suggest keeping a very close eye on any news coming from the airline and the PPU and be prepared to make alternate arrangements.