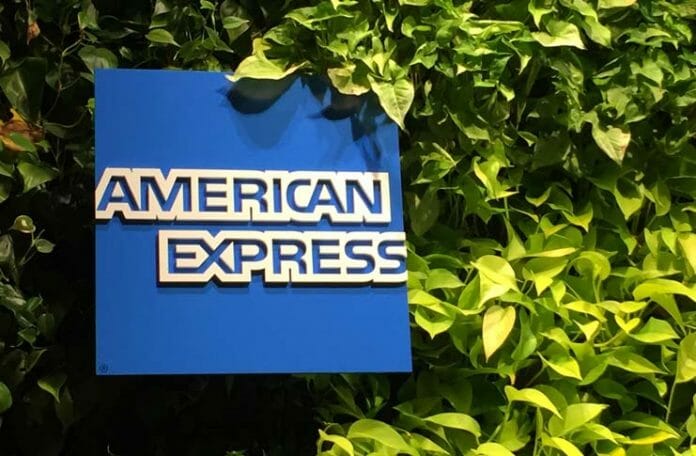 ---
Some links to products and travel providers on this website will earn Traveling For Miles a commission that helps contribute to the running of the site – I'm very grateful to anyone who uses these links but their use is entirely optional. The compensation does not impact how and where products appear on this site and does not impact reviews that are published. For more details please see the advertising disclosure found at the bottom of every page.
---
We've seen quite a few good specific AMEX offers appearing in members' accounts in the past few weeks with great deals with the likes of Air France, AMEX travel, AT&T Business and Cathay Pacific (just to name a few), but now we're seeing American Express offer some cardholders bonus Membership Rewards points for hitting various spending targets.
These offers may be targeted at specific cardholders but the spending required to earn the bonus points can be made at any retailer that accepts American Express.
Here's the bonus points offer I've been targeted for…
…and here are a few other offers that DealsWeLike has seen:
Spend $1,500+, get 1,000 Membership Reward points, up to 3 times
Spend $6,000+, get 3,000 Membership Reward points, up to 3 times
Spend $9,500+, get 5,000 Membership Reward points, up to 3 times
Full terms and conditions reproduced at the end of this post
Quick Thoughts
Some of the higher threshold offers ($6k+, $9.5k+ etc…) are a little too tough for my liking, but the lower threshold offers (like mine) can be very useful…especially when you realize that the spending target doesn't have to be met in one transaction.
I was fortunate enough to be targeted for this offer on my Platinum Card so, as that's now once again the card on which I'm putting most of my airfare spending (now that the Citi Prestige Card has been stripped of all it's protection benefits), it's not going to be too hard to earn at least 1,000 bonus points without spending any money I wasn't already planning to spend.
I value Membership Rewards points at 1.5 cents each so the entry-level rebate on offer here (per my AMEX offer) is $15 while the total rebate on offer is $45.
That may not be a show-stopper but it's essentially free money to me and that's my favorite kind of money 🙂
Bottom Line
Make sure you check your online AMEX accounts to see if you have been targeted for any similar offers (let me know in the comments if you see one that I haven't mentioned) and remember to be careful when choosing the card to which you're going to load the offer (assuming you've been targeted on multiple cards).
Unless you're likely to be spending a fair amount of money on airfares (or possibly FHR bookings) before 21 November the Platinum Card is unlikely to be the best card on which to load this offer. Cards like the Blue Business Plus (2 points on all spending up to $50k), the Gold Card (bonus points on groceries and dining) and the AMEX Everyday Preferred credit card (bonus points on Groceries and Gas) are all likely to earn you more points than the Platinum Card as you work your way up to your spending target.
---
Offer Terms & Conditions Per American Express
ENROLLMENT/ELIGIBLE CARDS:
Enrollment limited.
Must first add offer to Card and then use same Card to redeem.
Only U.S.-issued American Express® Cards that are enrolled in the Membership Rewards® program at the time of purchase are eligible.
Corporate Cards, and all prepaid card products are not eligible.
Limit 1 enrolled Card per Card Member across all American Express offer channels.
Your enrollment of an eligible American Express Card for this offer extends only to that Card.
Your enrollment does not extend to any other Cards that may be linked to the same Membership Rewards program account (such as Additional Cards).
Offer is non-transferable.
ELIGIBLE PURCHASES:
An "eligible purchase" means a purchase of at least $2,000 made with your enrolled Card by 11/21/2019.
Purchases may fall outside of the offer period in some cases due to a delay in merchants submitting transactions to us or if the purchase date differs from the date you made the transaction (for example, the purchase date for online orders may be the shipping date). If American Express does not receive information that identifies your transaction as qualifying for the offer, you will not receive the additional points. For example, your transaction will not qualify if it is not made directly with the merchant. In addition, in most cases, you may not receive the additional Membership Rewards points if your transaction is made with an electronic wallet or through a third party.
Cash advances, balance transfers, and other fees and charges such as interest, annual fees and foreign currency conversion fees are not eligible transactions and do not qualify for this offer.
EARNING POINTS:
Limit 1 enrolled Card per American Express Card online account and up to 3 bonuses.
The enrolled account must be active, in good standing and not in default to receive the additional Membership Rewards points.
These additional points are in addition to any points you would normally receive for purchases on your Card under the terms of the Membership Rewards program.
When we calculate the additional points benefit for Amex EveryDay® Card products, points awarded under this offer will not be included.
Additional points will be credited to your Membership Rewards program account within 90 days after 11/21/2019, provided that American Express receives information from the merchant about your qualifying purchase.
We may not credit additional points to, or we may take away additional points that have been credited to, your program account if the qualifying purchase is returned/cancelled.
Terms and conditions for the Membership Rewards program apply. Visit membershiprewards.com/terms for more information.
Participating partners and available rewards are subject to change without notice.
The value of Membership Rewards points varies according to how you choose to use them.
To learn more, go to www.membershiprewards.com/pointsinfo.
By adding an offer to a Card, you agree that American Express may send you communications about the offer.