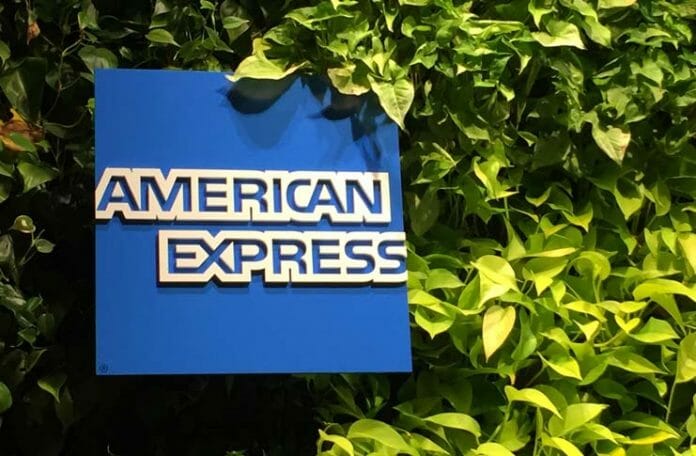 ---
Some links to products and travel providers on this website will earn Traveling For Miles a commission which helps contribute to the running of the site – I'm very grateful to anyone who uses these links but their use is entirely optional. The compensation does not impact how and where products appear on this site and does not impact reviews that are published. For more details please see the advertising disclosure found at the bottom of every page.
---
The Green Card was once (a log time ago) one of the iconic symbols of American Express but, as time has gone by, new cards have been brought to market which offer better benefits, better welcome bonuses and better earning rates so the Green Card has largely been forgotten.
When was the last time you saw a blog promoting the Green Card as a useful tool in the miles & points world?
Well, it may be that American Express has finally realised that its Green Card has been left behind because, over the weekend, Doctor of Credit reported that the card may be getting a refresh….and soon.
The American Express Green Card (As It Stands)
Annual fee: $95 (waived in the first year)
Earning rates:
2 Membership Rewards Points/dollar spent at Amex Travel
1 Membership Rewards Point/dollar spent everywhere else
Main card benefits:
Secondary rental car insurance cover
Baggage insurance
Accidental damage cover
Extended warranty on eligible purchases
That's a pretty sad set of benefits for a card which costs the came as the Citi ThankYou Premier card which, as a point of comparison, offers 3 points per dollar on all travel (including gas stations) and 2 points per dollar on dining and entertainment spend.
American Express Green Card Rumored Refresh
We're expecting to see a relaunch of the American Express Green Card by June or July this year and it looks like Amex is at last looking to give consumers a reason to take this card out and to actually use it in everyday life.
Expected earning rates:
4 Membership Rewards Points/dollar spent at gas stations
3 Membership Rewards Points/dollar spent with streaming services
1 Membership Rewards Point/dollar spent everywhere else
Possible added benefit:
It is not clear if the annual fee will be kept at $95 or if it will be increasing to account for the cost of including Amazon Prime as a benefit but DoC speculates that an increase to $119 may be in the offing if Prime is definitely included as part of the card's benefits.
Thoughts
A standalone Amazon Prime account costs $119/year so, if the refreshed American Express Green Card includes Prime as a benefit and costs no more than $119, the card suddenly becomes a no-brainer for anyone who makes the most of Amazon Prime's benefits.
Essentially you'll be getting the Prime you already pay for plus a card that earns you 4 points per dollar at Gas stations and 3 points per dollar for streaming services without paying a cent more in fees.
The 4 points/dollar at gas stations will be great for anyone whose monthly expenditure on gas is a significant part of their expenses and great for those of us who like to buy gift cards at gas stations too.
I value Membership Rewards points at 1.5 cents each so, essentially, this card will give users a 6% rebate on spending at gas stations and that's definitely worth having.
As far as the new earning rate for spending with streaming services goes, I'm not sure just how valuable or useful it will be.
Firstly, even someone who subscribes to the most expensive Hulu and Netflix packages (for example) won't be spending more than $28 per month across both and so will only earn around 1,000 extra Membership Rewards points over a year – that's not really a tempting incentive to hold the card.
Secondly, you can buy Netflix, Hulu, Spotify, Apple etc… gift cards at gas stations, grocery stores and office supply stores and there are numerous credit cards out there which will offer a better return at those outlets than the 3 points/dollar being offered by the Green Card.
Even if an American Express Green card holder doesn't have any other credit cards at all he/she would be better off buying gift cards for the streaming services at a gas stations, earning 4 points/dollar on the purchases, and then using the gift cards to pay for the services.
Bottom Line
The American Express Green Card has been crying out for a refresh for years so it's about time Amex got round to it and made one of its original cards relevant again.
The two key things which will dictate how valuable this card will be going forward will be the annual fee and the nature of the Amazon Prime membership that is expected to come with this card – if Amex works some magic and offers its Green Card with Prime membership at no more than Prime Membership costs now then we could be on to a winner here.