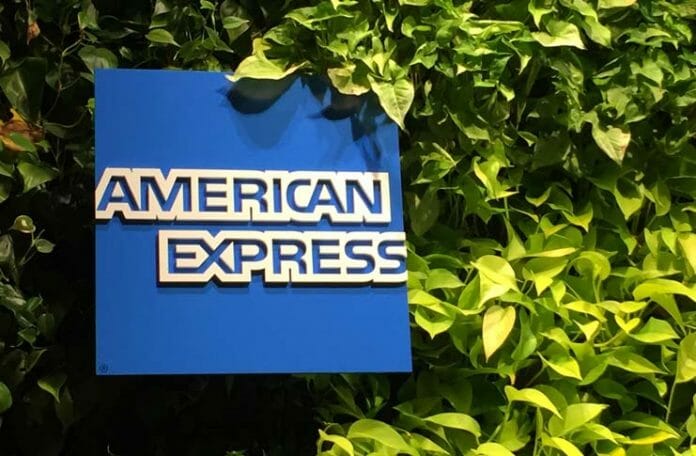 ---
Some links to products and travel providers on this website will earn Traveling For Miles a commission which helps contribute to the running of the site – I'm very grateful to anyone who uses these links but their use is entirely optional. The compensation does not impact how and where products appear on this site and does not impact reviews that are published. For more details please see the advertising disclosure found at the bottom of every page.
---
UPDATE: Some or All of the offer(s) mentioned in this post have now expired
UPDATE: Since this post was written Amex has recalibrated what does and does not trigger the 5 points/dollar airline benefit and onboard purchases not longer qualify (at least not on British Airways).
My personal American Express Platinum card had been living in my wallet on borrowed time but, thanks to Citi removing a benefit from the its Prestige card, the Amex Platinum card became a bit more valuable to me a few months ago. Up to that point this was almost certainly going to be the last year I would hold the Amex Platinum card but Citi earned it a stay of execution.
Then Amex went a did something of its own that made the personal Amex Platinum even more useful to me – it introduced a bonus spend category that offers 5 points/$ on airfare booked directly with airlines or Amex Travel.
I loved the idea of this new bonus category so much that I even suggested that Amex had inadvertently killed one of Chase's credit cards with its Amex Platinum upgrade.
The one issue with the new bonus category is that, per Amex, it's valid for airfare only and not on other travel expenses like the 3x categories on the Chase Sapphire Reserve credit card and Citi's Prestige card:
You will get one point for each dollar charged for an eligible purchase in each billing period on your Platinum Charge Card from American Express. You will get 4 additional points (for a total of 5 points) for airfare on a scheduled flight charged directly with passenger airlines or through American Express Travel (Platinum Travel Service or amextravel.com).
But, while the Amex Platinum's bonus category is nowhere near as broad as the travel categories offered by some of the other $450/year credit cards (note: Amex has since raised the annual fee to $550), it's also not as narrow as I had originally thought.
My Amex Platinum October Statement
Because of the strange way American Express hands outs Membership Rewards points the earnings from my October statement have only just posted to my Membership Rewards account…and I got a very nice surprise.
Because up until now the Amex Platinum card has been a card that you have for the benefits and not for putting any spend on it, I had very few transactions in October. That makes analysing the statement very simple.
Here are my transactions for October:
I booked the Delta flight at the end of September (so before the 5x bonus category was introduced on 10/6) in order to benefit from an Amex "spend $1,000 on Delta & get $200 back" promotion:
The two British Airways food charges were for an onboard meal I tried (unsuccessfully) to order for Joanna for a flight to Miami
The Amex rebate was the $200 from the Amex Delta promotion
The BA food credit was a rebate from BA because they double charged for one meal
All in all a very simple statement and one that technically shouldn't have earned me very many Membership Rewards points at all.
The Delta flight was booked before the official start date for the 5x spending category so that should earn just 1,717 points.
Both BA food purchases were not airfares and so should earn just 19 points each – 38 points in total
The Amex rebate should simply knock off 200 points as it relates to the Delta purchase
The BA food credit should knock off 19 points.
Based on all of that I was expecting to receive 1,536 Membership Rewards Points.
What actually happened was that I received 8,556 Membership Rewards Points.
Not bad considering what I was expecting 🙂
I decided to look into this and here's what I found:
Both of the British Airways food purchases had tracked as airfare
The Delta airfare purchase had earned me 5 points per dollar despite having been made before the airfare bonus category had been introduced.
All very generous of Amex…but that wasn't the end of Amex's generosity.
You'll notice that I was awarded 8,585 Membership Rewards before any adjustment for credits and, despite having a $200 airfare credit to come off my points total and a $19 BA food credit to be deducted too, I still ended up with 8,556 Membership Rewards points for the month.
Here's how that happened:
Despite all items that coded as airfare purchases earning me 5 points per dollar, any credits against those items only reduced the points total by 1 points per dollar.
How great is that?!
To understand why BA food purchases were earning me points as if they were airfare, all I had to do was to look at my statement:
Because they're associated with an airline ticket (the charge had a ticket number associated with it) Amex appears to be coding these kind of purchases as airfare and awarding 5 points per dollar.
It gets better.
I've taken a look at my November statement (these membership rewards points won't post until December) and the taxes on both a JAL and a Cathay Pacific award that I charged to my Amex Platinum Card appear on my statement in the same way as the BA food purchase:
So presumably both of these will earn me 5 points per dollar too.
I wonder what else this will work for?
Warning
No doubt some of you have had the same thought as I when you saw how Amex appears to be treating credits against airfare purchases – unless at some point Amex does a review of these credits this appears to be very, very open to abuse.
What's to stop someone from booking a fully refundable First Class airfare and then cancelling for a full refund? Nothing……and if what happened in my October statement were to happen again (I don't see why it wouldn't), anyone doing this would net a huge amount of Membership Rewards points.
Do not try to do this.
Amex will see this as fraud and you'll have a heck of a time persuading them otherwise if you're caught. It's absolutely not worth it.
Bottom Line
It would appear that the Amex Platinum airfare bonus category isn't just for airfares…it covers a few other things too.
I can definitely show that the 5x earning are triggered for food purchases (pre-flight) and I'm almost positive that the bonus points will be triggered for taxes on awards as well…so there could be a lot of other fees (baggage?) that will earn 5 points per dollar too.
Now that I know there is a possibility of earning points on purchases other than pure airfare I'll try to use my Platinum Card for all the various airline fees that I find myself paying during the year. I'll report back on my success at getting the bonus points to post and try to build up a table of fees that do and don't trigger the bonus points.