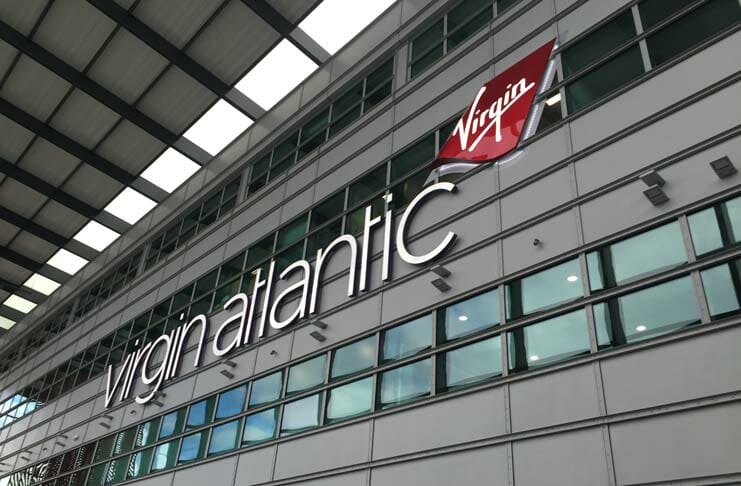 ---
Some links to products and travel providers on this website will earn Traveling For Miles a commission which helps contribute to the running of the site – I'm very grateful to anyone who uses these links but their use is entirely optional. The compensation does not impact how and where products appear on this site and does not impact reviews that are published. For more details please see the advertising disclosure found at the bottom of every page.
---
Later this year Virgin Atlantic will be taking delivery of its first Airbus A350-1000 aircraft and with it the airline will be introducing new Premium Economy and Business Class cabins…but we know next to nothing about what to expect from the new products.
What little we do know about the new Virgin Atlantic Business Class seat has come from the airline's senior VP of sales Oliver Byers who is on record as saying:
The A350-1000 is a great opportunity for us to introduce a new Upper Class seat and product, and we're very excited to reveal what that will be before we start flying it next year
We've seen it, I've sat in it, it's a fantastic seat
What you'll see is that it's a next-generation product but it's incredibly Virgin Atlantic – it's exactly what you would think Virgin Atlantic is in terms of the look and feel, the design, the feel of the cabin and the warmth of the environment.
Byers has also been quotes as calling the new product "revolutionary" and this, at least in part, has led to a number of people speculating that Virgin Atlantic will be introducing something very similar to the suites Delta first introduced on its A350s.
Delta owns 49% of Virgin Atlantic so the idea that both airlines may offer a very similar Business Class product isn't completely out of the question but I've struggled to believe that this is what we'll get.
Now a reader has sent me a couple of screenshots from a questionnaire Virgin Atlantic has sent out to some of its Flying Club members asking them to help the airline choose a name for the new Business Class seat….and it may indicate that a real suite is not being fitted to the airline's A350s.
Here's the information Virgin Atlantic supplied….
…..and here are the name suggestions that Flying Club members have been asked to choose from:
You'll notice that all the suggested names include the word 'suite' but there's no reason to read anything into that as Virgin Atlantic has been known to call its current Upper Class (Business Class) product a suite too and it displays absolutely none of the hallmarks of a suite at all.
The bit that interests me most is the narrative that Virgin Atlantic has supplied alongside the name choices.
The recipients of the questionnaire are told that the new suite will be spacious, beautifully designed, have a personal screen, offer plenty of space and storage and will turn into a long lie-flat bed….but that could be a description of any number of Business Class products.
I could make a pretty solid argument that says that American's 777-300ER Business Class seat has all the attributes that Virgin Atlantic lists for its new seat.
There are two notable things missing from the information Virgin Atlantic provided in the questionnaire – there's no mention of a door and there's no mention of privacy.
You could argue that Virgin may have deliberately not mentioned a door in the questionnaire as it wouldn't want to give the game away at this stage….but why not mention privacy if the seat is especially private?
One of the big failings of the current Virgin Atlantic Upper Class seat is that it offers very little privacy for a lot of the passengers in the cabin so, if the new seat was going to offer a lot more privacy (like the amount of privacy a suite would give), I'd expect to see that mentioned….but it isn't.
If the new Virgin Atlantic Upper Class seat was going to have a unique (or nearly unique) selling point I'd expect to see at least a hint of it in a questionnaire like this, so the absence of any such mention makes me think we should keep our expectations in check.
Bottom Line
It's possible that I'm just looking for evidence to support my theory that Virgin Atlantic won't be introducing a suite when it unveils its Airbus A350-1000 later this year and therefore reading far too much into a few lines of PR-speak….but maybe I'm not.
I fully expect Virgin Atlantic to unveil a very nice Business Class product with its A350 but I also expect it to be short of being a suite like the Delta One Suite or even the Qatar Airways QSuite – I just don't see why Virgin would feel the need to be that revolutionary.
P.S which of the name choices would you have gone for if you were naming the new Virgin Atlantic Upper Class seat?