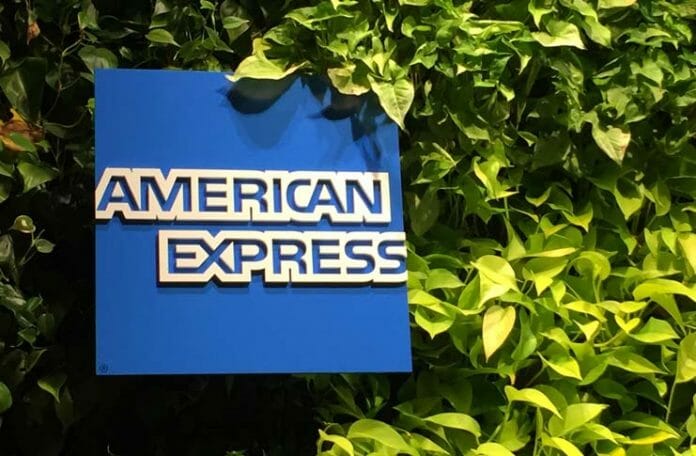 ---
Some links to products and travel providers on this website will earn Traveling For Miles a commission that helps contribute to the running of the site – I'm very grateful to anyone who uses these links but their use is entirely optional. The compensation does not impact how and where products appear on this site and does not impact reviews that are published. For more details please see the advertising disclosure found at the bottom of every page.
---
AMEX offers are undoubtedly one of the better and easier ways to earn back a portion of any annual fees you have to pay on your American Express cards as well as being a great way to boost your Membership Rewards balance.
I've been highlighting a number of various AMEX offers of late (some of the great hotel deals are still available and there are a lot of Membership Rewards Points on offer at MGM properties right now) and now I've noticed 5 more offers that look like they'll be great value.
Offer 1 – Earn 20,000 Bonus Points With ANA
Headline Details
Get 20,000 additional Membership Rewards points one-time by using your enrolled Card to spend a minimum of $1,000+ USD in one or more eligible transactions online at www.fly-ana.com by 12/1/2019.
Key Terms
Offer valid for airfare purchases made directly with ANA, All Nippon Airways through www.fly-ana.com U.S. website, U.S. ANA app, and U.S. reservation telephone line: 1-800-235-9262.
Flights must originate in the U.S., including U.S. territories and purchases must be in U.S. dollars to qualify.
Excludes the following: (i) in-flight purchases of WiFi, entertainment, or phone service, (ii) standalone hotel bookings and car rentals, (iii) purchases through third parties or affiliated agents, (iv) code share flights or ANA flights operated by partner airlines, (v) duty free shopping and orders, (vi) travel insurance/trip protection, Mobile Rental Service, and Bid My Price.
Thoughts
I love this deal…even though I don't particularly like the restriction which says that flights have to originate in the US.
As I value Membership Rewards Points at 1.5 cents each there's an effective rebate of $300 on offer here and that's definitely not something to be ignored.
Offer 2 – Earn 2,500 Bonus Points At Staples
Headline Details
Get 2,500 additional Membership Rewards points one-time by using your enrolled Business Card to spend a minimum of $100+ in one or more eligible transactions in-store at Staples or online at Staples.com by 12/31/2019.
Key Terms
Offer valid in-store, via the Staples mobile app and online at Staples.com.
Valid at participating locations in US.
Not valid on purchases shipped outside of the US.
Excludes Quill, Smilemaker, Staples Business Advantage, Staples 4 Government, Staples Toner Services, Staples Technology Solutions, Staples Promotional Products, Staples Print Solutions, Copy and Printing Services, Staples Contract and Commercial, Staples App Center, Staples Industrial, Staples Book Rental, Staples Simplexity, Staples Share Fund, Coastwide Labs, Catalog and Staples Fundraising.
Not valid for gift cards in bulk purchases.
Thoughts
This looks to be a super-easy offer with which to earn 2,500 Membership Rewards Points because, although AMEX has been clamping down on gift card purchases of late, this offer appears to specifically allow a cardholder to buy a gift card to trigger the bonus points.
The terms specifically exclude "gift cards in bulk purchases" which would appear to pave the way for the purchase of a single gift card to trigger this offer.
I'll be trying this out the next time I'm passing a Staples store so I'll report back on what happens but I don't expect any issues.
Offer 3 – Earn 1,000 Bonus Points With BP/Amoco
Headline Details
Get 1,000 additional Membership Rewards points one-time by using your enrolled Card to make a single purchase of $25 or more at BP or Amoco using the BPme mobile app by 12/31/2019.
Key Terms
Offer valid for automotive fuel purchases made in-app via the US BPme app at participating BP & Amoco US locations.
Participating locations can be found by using the BP Station finder within the BPme app.
In order to be eligible, you must first load your Card to the US BPme app using a compatible device.
Qualifying spend must be met after any BP Rewards are applied to an in-app purchase.
Excludes payments not made via the US BPme app, including online transactions, physical gift cards purchased in-store and online, physical location and customer service phone orders, convenience store purchases, car washes, garage/mechanic/repair services, restaurants at BP or Amoco stations, aviation and marine fuel, BP Motor Club, Aral and ampm purchases.
Thoughts
There was another AMEX offer for BP/Amoco purchases wich expired in early September (2 bonus points per dollar) so this is a fresh offer to tempt AMEX cardholders into visiting BA/Amoco again…and it's a better offer too.
By my calculations, 1,000 Membership Rewards Points is worth $15 so this promotion is effectively offering AMEX cardholders up to 60% back when they use the BPme mobile app….and what's not to like about that?
If you've been targeted for this offer and it appeals to you make sure you remember to use the BPme app when you pay or the offer will not be triggered.
Note: There's an ongoing AMEX offers for Chevron/Texaco (2 bonus points per dollar) as well as an ongoing offer for  bonus membership rewards points at all US gas stations (more details on both in this post)
Offer 4 – Earn 4 Bonus Points/Dollar At Sam's Club
Headline Details
Get 4 additional Membership Rewards points for each dollar spent on eligible purchases made using your enrolled Card in-store at Sam's Club or online at samsclub.com by 12/31/2019.
Key Terms
Offer valid at US locations, online at US website or via US mobile app.
Valid at any participating location in the US.
Not valid on purchases shipped outside of the US.
Excludes customer service phone orders. Excludes in-Club optical centers and eye doctors. Excludes prescription and photo transactions made via mobile app. Excludes Sam's Club fuel, first time memberships purchased online and third party services offered to Sam's Club Members (Auto Buying Program, Payroll, Stationary, Checks, Healthcare, Legal Zoom, Photo Center, Business Payment Solutions, Samsclubcontacts.com, Accounting Services, Business Lending Center, Identity Protection Service, Business Printing, Instacart Groceries, home improvement services, travel and entertainment, pest control, smart home security, and mortgage).
Thoughts
With Black Friday, Cyber Monday and all the holidays coming up this is a great offer to find yourself targeted for.
On most American Express cards, this offer will see you earn a total of 5 points/dollar at Sam's Club (equivalent to a 7.5% rebate on your shopping) but, if you're fortunate enough to have this offer appear on your Blue Business Plus Card that earnings rate increases to 6 points/dollar which is an effective rebate of 9%.
If you've been targeted for this offer on your Amex EveryDay Preferred Card and can manage to hit the threshold to earn 50% more points in a billing cycle (30 transactions), you'll be earning 5.5 points/dollar or an effective rebate of 8.25%.
Offer 5 – Get $25 Back On Sam's Club Membership
Headline Details
Get a one-time $25 statement credit by using your enrolled Card to purchase a new Membership online at SamsClub.com/JoinAMEX by 1/31/2020.
Key Terms
Offer valid only on a new Sam's Club Membership purchased online at US website (SamsClub.com/JoinAMEX) and not valid on memberships purchased in-Club, via mobile app or by phone.
Excludes membership renewals, upgrades, add-ons or additional membership or any purchase of Sam's Club Gift of Membership or Prepaid Sam's Savings Membership.
Thoughts
If you like the sound of offer #4 but don't already have a Sam's Club membership then AMEX has you covered.
This offer gives you $25 back on a membership that costs just $45 in the first place so the discount on offer here is substantial.
When you consider that you can stack this offer (55% discount on membership) with the opportunity to earn between 5 and 6 membership Rewards Points per dollar, it may well be worth paying Sam's Club a visit between now and the end of the year.
Bottom Line
A very key element of making the most of any AMEX offers that you're targeted for is to read all the terms and conditions carefully to make sure you're clear on what will and will not trigger the bonus on offer – don't ignore the fine print as that can lead to disappointment down the line.
All of the offers I've mentioned appear to be quite widely available and all should be quite easy to use.
The ANA offer is obviously considerably more niche than the other offers I've mentioned (I don't suggest you deliberately schedule a trip to Asia just to earn the bonus points) but the Staples, BP/Amoco and Sam's Club offers are almost the perfect definitions of "no brainers" so make sure you don't pass up the opportunities for bonus points and cashback that AMEX is currently offering.