---
Some links to products and travel providers on this website will earn Traveling For Miles a commission that helps contribute to the running of the site – I'm very grateful to anyone who uses these links but their use is entirely optional. The compensation does not impact how and where products appear on this site and does not impact reviews that are published. For more details please see the advertising disclosure found at the bottom of every page.
---
UPDATE: It looks like the promotion isn't limited to UK accounts after all – for some reason the UK BA.com site's t&cs suggest that the promotion is limited to UK members only….but it isn't!
With the pilots' union claiming that it's taking the high-road in negotiations with management, it's now British Airways' turn to try to get back on the good side of customers by launching a double Avios promotion which will run through most of the remainder of this year.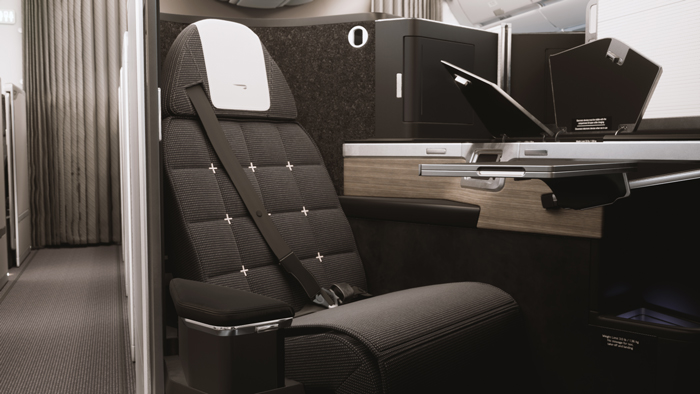 The More Important Info
Registration is required (

link

)
Registration must take place before booking*
Registration is only open to British Airways Executive Club members (

join for free here

)
Book flights and/or holidays by 13 December 2019
Complete all travel by 30 June 2020
Earn double base Avios on up to 10 flights
Collect 2 Avios/£ on all holiday bookings
*If you have already booked travel in the current British Airways sale you can request that these flights count towards your 10 flight allowance in this promotion (use this link to do so).
Full terms and conditions can be found at the bottom of the promotion page (link)
Things To Note
Only base Avios are doubled on flight bookings
All bonus Avios earned will post to a BAEC member's account separately from the Avios earned in the usual way ("four to six weeks after completion").
A single segment of a journey will count as a qualifying flight so a roundtrip itinerary of INV-LHR-JFK-LHR-INV will count as 4 flights towards the 10 flight maximum.
Double Avios will be awarded on the first 10 flights taken after registration irrespective of the order in which they were booked.
All flights on qualifying holidays will count towards this promotion
Transatlantic flights to North America booked through British Airways (i.e with a BA flight number) but operated by American Airlines, Iberia or Finnair will count towards this promotion.
Domestic flights within the UK, and within southern Africa (operated by Comair), Sunnair and CityFlyer will count towards this promotion.
All other codeshare flights are excluded from this promotion.
Thoughts
The Good
It's always nice to have a chance to double the number of Avios you're going to earn on any given trip.
The registration date is far enough in the future that a good number of flyers should be able to make the most of this.
The fact that qualifying flights can be taken as far in the future as 30 June 2020 is a positive (although it would have been nice if the summer vacations had been included too).
Having American Airlines/Iberia/Finnair transatlantic flights (booked as BA codeshares) qualify for this promotion is good news.
The Bad
This is a considerably weaker promotion if you have to connect in London to get to your final destination as the insignificant domestic flights (which earn very few Avios) will eat in to the 10 flight maximum – someone traveling to/from London can ensure that most of their qualifying flights are long-haul (where most Avios are earned) while flyers transiting through London almost certainly going "waste" two of their 10 flight allowance on each trip on short-haul sectors.
Tactics
For frequent flyers who will easily fly the 10 qualifying flights in the promotion period it will pay to be a little tactical with where they credit their flights.
Ideally, a BA customer's 10 qualifying flights will also be the 10 longest flights they take in the promotion period (to maximize the number of Avios that is doubled) but, as the very first 10 flights taken will automatically qualify, that will be hard to achieve if a little care isn't exercised.
Here's what I suggest:
Don't register for this promotion until just before your first long-haul flight to avoid wasting any of the 10 qualifying flights on insignificant short-haul itineraries.
Credit any British Airways short-haul flights to another oneworld alliance loyalty program if it looks like they're going to count towards your 10 flight maximum and, by doing so, are going to prevent some longer flight from qualifying – if your BAEC number isn't in a reservation it will not count towards this promotion.
Naturally, if it looks like you're going to be short of the Tier Points you need to retain/attain status if you start getting selective with which flights you do or don't credit to the British Airways Executive Club, you should prioritize the earning of Tier Points – having status is a lot more important than boosting your Avios balance.
Bottom Line
This is a nice promotion on which to end the year but frequent flyers will need to be tactical with how/where they credit their flights if they're to maximize their earnings.