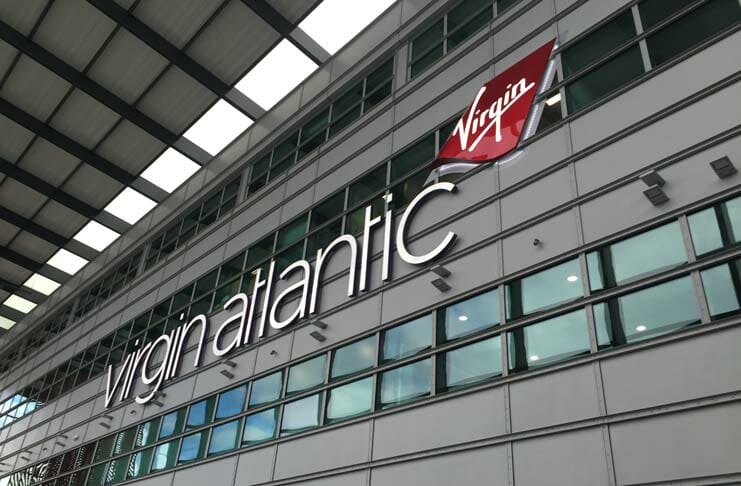 ---
Some links to products and travel providers on this website will earn Traveling For Miles a commission that helps contribute to the running of the site. Traveling For Miles has partnered with CardRatings for our coverage of credit card products. Traveling For Miles and CardRatings may receive a commission from card issuers. Opinions, reviews, analyses & recommendations are the author's alone and have not been reviewed, endorsed, or approved by any of these entities. For more details please see the disclosures found at the bottom of every page.
---
If you're a fan of Virgin Atlantic's Flying Club program you're probably going to be very pleased with the news the airline released earlier today. Elite statuses have been extended, voucher expirations have been extended, vouchers have been made considerably easier to use and the path to elite status has just been made easier by a change that no other airline has thought to introduce.
Here's what Virgin Atlantic announced today:
Flying Club Status & Voucher Extensions
On 24 March, Virgin Atlantic was one of the first major airlines to announce that it would be extending all elite statuses and extending the expiration dates for companion, upgrade, and Clubhouse access vouchers. At the time, both sets of extensions were for a period of 6 months but, as of today, all elite statuses and vouchers are valid for a full year from when they were first set to expire.
For example, if a flyer's original membership year was due to expire on 30 April 2020, the new membership expiry date will be 31 March 2021. If a voucher was originally set to expire on 15 May 2020, its new expiry date will be 14 May 2021. Replacement cards and vouchers will not be issued but Flying Club members can be assured that Virgin's systems will have logged the extensions.
Virgin Makes Its Vouchers A Lot Easier To Use
Note: All the changes discussed below are retrospective an apply to all existing vouchers (and bookings) as well as all vouchers issued going forward.
Upgrade Vouchers
Up until now, Virgin Atlantic upgrade vouchers were only valid for upgrades from Economy Class to Premium Economy regardless of what status a flyer has with Virgin Atlantic. Upgrades to Upper Class were not permitted. As of today, that's no longer the case.
All Flying Club members can now use a voucher to upgrade any Economy Classic or Economy Delight booking to the Premium Economy cabin. This applies equally to booking made with cash and bookings made with miles.
All Flying Club members can now use a voucher to upgrade a Premium Economy booking (cash or miles) to the Upper Class cabin.
A single voucher can be used to upgrade two passengers one way or a single passenger roundtrip.
Note: Upgrades can only be processed if there are award seats available in the cabin into which a traveler is trying to upgrade.
Companion (2-4-1) Vouchers
Just like the British Airways 2-4-1 voucher, Virgin Atlantic's voucher allows a flyer to book two award tickets for the same number of miles as one award ticket (taxes and surcharges still have to be paid on both). Unlike the British Airways voucher, the Flying Club 2-4-1 voucher has always limited flyers to the cabins they can book based on their elite status. Going forward this won't be the case.
Here's how Virgin has explained the changes:
Companion vouchers can now be used in conjunction with any ticket in any booking class and can be used in any cabin of travel (excluding Economy Light and Economy Delight) regardless of your tier status. Your companions can't be booked into a higher cabin than you.
If you have earned your companion voucher through one of our credit cards, you can now book your companion into any cabin regardless of what tier status you hold. If you are Silver or Gold when you make the booking, the companion reward seat will be zero miles. If you are Red when you make the booking, the companion seat will be zero miles in Economy Classic and Premium, or a 50% reduction in the miles needed for Upper.
Essentially, if you're a base-level (Red) member, the 2 for 1 voucher is only a 2 for 1.5 voucher if you're redeeming for Upper Class. In all other instances, the voucher remains a true 2 for 1 voucher.
Clubhouse Vouchers
These vouchers are self-explanatory (they grant access to any Virgin Atlantic Clubhouse) and, historically, they have only been useable when a passenger was flying with Virgin Atlantic. Going forward, these vouchers will be useable when flying with Virgin Atlantic, Delta, KLM or Air France.
Virgin Will Allow You To Earn Tier Points On Award Bookings
I'm not sure who came up with this idea for Virgin Atlantic but he or she deserves a big pat on the back – while hotel loyalty programs have allowed guests to earn elite status credits on award bookings for years, Virgin Atlantic is the first airline to offer elite status credits for flights booked with miles.
From 1 September 2020 Virgin Atlantic will award the following Tier Points for award bookings:
Redemptions in Economy (A class) will earn 25 tier points (one-way)
Redemptions in Premium (P class) will earn 50 tier points (one-way)
Redemptions in Upper (G class) will earn 100 tier points (one-way)
This only applies to Virgin Atlantic flights (partner awards booked with Flying Club miles will not earn Tier Points even if they're booked as a codeshare). All existing award bookings for flights taken on or after 1 September will earn Tier Points towards Virgin Atlantic elite status.
Bottom Line
Virgin Atlantic has announced further 6-month status and voucher extensions for all Flying Club members as well as a number of highly significant (and positive) changes to the Flying Club program. When all is said and done, there can be no doubt which change is the biggest: Virgin Atlantic is now the first airline to offer flyers credit towards elite status when they pay for their flights with miles. I wonder how long it will be before another airline follows suit?