---
Some links to products and travel providers on this website will earn Traveling For Miles a commission that helps contribute to the running of the site – I'm very grateful to anyone who uses these links but their use is entirely optional. The compensation does not impact how and where products appear on this site and does not impact reviews that are published. For more details please see the advertising disclosure found at the bottom of every page.
---
I'm very new to British Airways status (having given up on American Airlines status last year) so I'm still learning the finer details of what my Gold status gets me in the British Airways Executive Club but, after a few months of paying closer attention than normal, I'm finally starting to feel like I'm getting on top of everything I really need to know.
A sign that I'm a little more instinctive with knowing what benefits to use (and when to use them) came a couple of days ago when I made the most of a Gold status benefit that a lot of people forget exists (link to BA Gold Status benefits).
I'm one of life's planners (at least when it comes to travel) so it's very rare that I ever need to book a last minute flight or find accommodation at a moment's notice but, every now and then, life can throw you a curveball and a couple of days ago I found myself needing to book a one-way flight within Europe at a time when prices are pretty high.
The route I needed to book is a very popular vacation route so Avios availability disappeared months ago and British Airways was quoting me fares starting from £249 (~$316).
Unfortunately for me, the £249 fare wasn't really an option as (a) it was a hand baggage only fare (and I needed to be able to check a bag) and (b) that particular flight didn't have any vacant exit row seats (unless the journey is very short or there's absolutely no way of avoiding it I refuse to fly in short-haul cabins if I can't reserve an exit row).
That limited me to the later flight of the day where the hand baggage only fare (which was no good to me) was pricing up at £280 (~$356) and where the regular Economy Class fare was pricing up at a painful £307 (~$390).
That's £307/$390 I hadn't budgeted for at the beginning of the year and, if I'm being really honest, it's £307/$390 I'd much rather be spending on something other than a cramped short-haul British Airways Economy Class fare.
Still, the flight in question had a vacant exit row seat (a very good seat as it happens) and I really needed to travel, so my choices were limited – I could pay with cash or invoke a British Airways Gold status benefit that I never imagined I'd use.
British Airways Gold status members can book a 'Gold Priority Award' which allows them to open up Avios availability on any British Airways flight…but with a few catches.
A seat must be available for cash in the cabin being booked
Bookings cannot be made online
Bookings must be made at least 30 days prior to the date of travel
The award costs double the number of Avios a regular Avios award would cost
That last condition is the reason I never expected to use this Gold status benefit….but that was only when I was considering long-haul redemptions.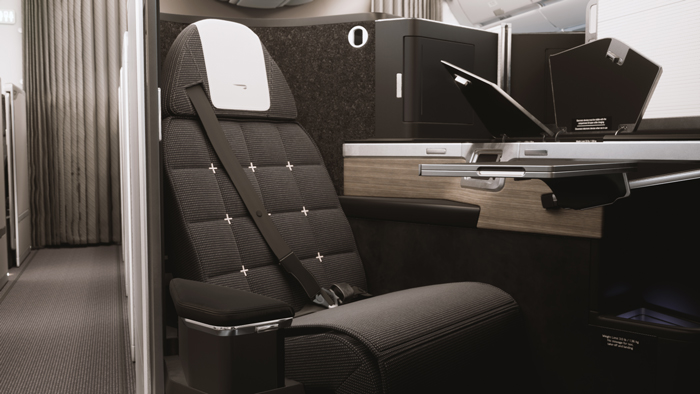 The ridiculous surcharges BA adds to most long-haul Avios awards makes them poor value for money (a lot of the time) so paying double the regular amount of Avios was never likely to be something I was going to be interested in….but on short-haul the story is different.
On intra-Europe short-haul flights British Airways limits the taxes and fees on award bookings so, in the case of this flight, my options were as follows:
Pay £307/$390 for the cash fare
Pay 20,000 Avios (double the normal amount required) and £17.50/~$22.23 in taxes/fees
The math made the decision pretty easy – I booked the Gold Priority Award.
Essentially, 20,000 Avios would save me £289.50/~$368 so, by using the Gold Priority Award, I would be getting 1.45p/1.84c of value out of each Avios.
I value Avios at around 0.8p/1.0c so British Airways was offering me considerably more for my Avios than I value them myself…and that's the kind of deal I like 🙂
 Bottom Line
I never expected to make use of the Gold Priority Award but that's only because I'd never considered it as an option for anything other than a long-haul redemption.
The rule which stipulates that Gold Priority Awards can only be booked for flights at least 30 days out means that this benefit can't be used for truly close-in redemptions (when prices can get really crazy) but BA Gold status members would do well to remember that this benefit exists as it can be a very nice money saver.