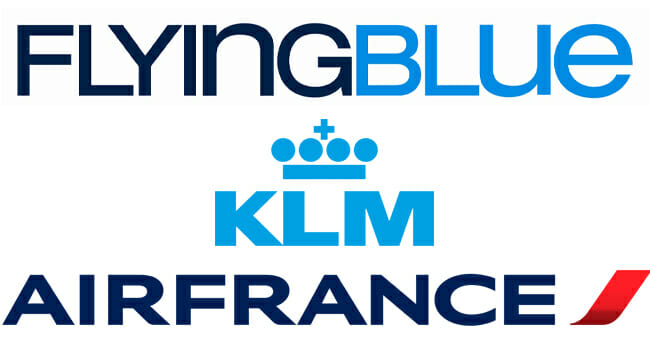 ---
Some links to products and travel providers on this website will earn Traveling For Miles a commission which helps contribute to the running of the site – I'm very grateful to anyone who uses these links but their use is entirely optional. The compensation does not impact how and where products appear on this site and does not impact reviews that are published.
---
In what appears to be a bid to offer fewer and fewer redeemable miles to customers, airlines around the world have slowly been moving to a revenue-based system for mileage accrual. In a nutshell this means that the number of miles you earn for a trip is now linked to how much you pay for your fare so, unsurprisingly, this isn't a popular development for flyers like me who like to pay as little as possible.
Delta, United Airlines and American Airlines all now operate revenue-based systems within their respective rewards programs and now it appears as if Air France/KLM may be joining them.
Over the weekend a Flyertalk member (Azureas) noticed that the mileage calculator on the Flying Blue website was coming up with something we haven't seen before.
Historically this is the kind of result we're used to seeing on Flying Blue when trying to find out how many miles a particular trip will earn….
….but Azureas was offered this:
There has been no announcement from Flying Blue but that screenshot is undoubtably showing mileage accrual for a revenue-based rewards system.
Some other members on Flyertalk have been able to see a similar thing and it appears as if trips from 1 May 2018 onwards are the ones which occasionally show this new-style earnings chart.
I haven't been able to verify this information so far. This is partly because the Flying Blue mileage calculator site keeps giving me error messages like this:
And partly because all my checks (when the site was actually working) just give me the old earnings screen….but that doesn't mean much.
This wouldn't be the first time an impending change to a rewards program has been spotted before the program was ready to come clean with an announcement – remember American Airlines and the mystery of the earning rates on British Airways and Iberia flights? (A flyer spotted some changes on the website we weren't meant to see….American Airlines lied and said it was all just a mistake….and 6 weeks later those exact changes went live).
What Will This Mean?
Assuming that Flying Blue intends to push forward with revenue-based system for mileage accrual (and the screenshot would appear to suggest that it does) then most flyers can expect to see their earnings slashed.
As things stand an Ivory member would earn 7,280 miles for a discounted economy class ticket on Air France traveling between Paris and New York (roundtrip).
Based on the screenshot on Flyertalk an Ivory member would have to pay €1,820 for that trip to earn the same number of miles under the revenue-based accrual system (assuming Ivory members earn 4 miles/Euro).
On the basis that  economy class fares between Paris and New York are regularly under €500 for roundtrip travel I don't expect many people to be paying over €1,800 for the same trip.
Bottom Line
Clearly some sort of changes are in the pipeline otherwise we wouldn't be seeing a screenshot posted on Flyertalk showing mileage accrual based on the amount spent. The question now is when will changes be announced.
Flyers are already booking their trips deep into 2018 so Flying Blue is going to upset a lot of people if it suddenly announces that flights travelers booked believing they would earn "x" miles will suddenly earn a lot less than "x"…but I doubt that will stop them.
Based on what we're seeing Flying Blue will be awarding miles based on how much travelers spend (rather than the distance flown) at some point in the near future and that's going to be a big hit to a lot of flyers….time to wait and see what Flying Blue has to say about all of this.
[HT: Loyalty Lobby for spotting this on FT]