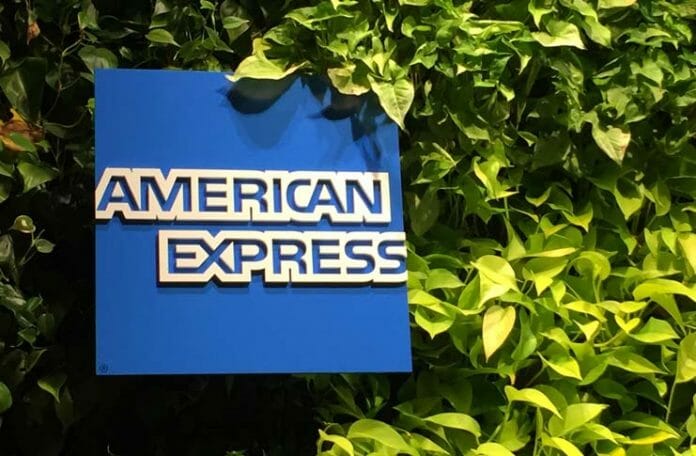 ---
Some links to products and travel providers on this website will earn Traveling For Miles a commission that helps contribute to the running of the site – I'm very grateful to anyone who uses these links but their use is entirely optional. The compensation does not impact how and where products appear on this site and does not impact reviews that are published. For more details please see the advertising disclosure found at the bottom of every page.
---
For as long as I can remember I've had a soft spot for American Express as it is the card issuer that first really got me into the miles & points game with its Starwood Preferred Guest card which held a permanent slot in my wallet.
Still, despite my soft spot for AMEX, it has been Chase that I have always considered to be my preferred card issuer thanks to the breadth of miles and points cards in the Chase portfolio and thanks to how easily Ultimate Rewards points can be used for great Hyatt stays.
However, over the past couple of years my attitude towards the miles & points game has been evolving and as my attitude has evolved so has my opinion of the three major US credit card issuers.
Where before I was looking for my credit cards to earn a broad selection of miles and points from across all the loyalty networks, now I find myself concentrating my spending on credit cards that reward me in transferable currencies…and this is what has led me to appreciate American Express more than before.
Citi's ThankYou program is now stronger than it has been in the past courtesy of a few more transfer partners and the fact that the Citi Prestige Card and the Citi ThankYou Premier card both make it quite easy to earn points as you go about your everyday life…but it's still not as powerful a program as the offerings from Chase and American Express.
Chase has a fantastic selection of miles & points cards for customers to select from and if you're a frequent flyer with Southwest or United or if you're a frequent guest at Hyatt, IHG or Marriott, their co-branded cards should still form an integral part of your credit card portfolio…but I'm now pretty clear in my mind that AMEX offers the better transferrable currency and that's a big part of why I find myself liking American Express more than ever.
What Makes AMEX Better?
1. More Transfer Options & Better Transfer Options
Chase Ultimate Rewards points can be transferred to 13 different loyalty programs while American Express Membership Rewards points will transfer to 22 loyalty programs and, while it's still the case that Ultimate Rewards transfers to Hyatt remain one of my favorite ways to spend my points, AMEX's partner lineup is the stronger of the two.
The only airline loyalty programs that partner with Chase and not with AMEX are Southwest and United while American Express offers transfers to 11 airline loyalty programs to which Chase does not have access (including Delta SkyMiles, Aeroplan, ANA, and Etihad Guest).
Chase and AMEX both offer transfers to three hotel loyalty programs but, generally speaking, it's safe to say that the only worthwhile hotel transfer partner that either card issuer offers is Hyatt's World of Hyatt program…so that's a small win for Chase.
2. Easier To Earn Points With AMEX
Chase makes it easy to earn Ultimate Rewards points with cards like the Chase Sapphire Reserve card, the Chase Freedom card and the Ink Business Cash credit card (when the latter two are paired with a Sapphire card) but AMEX has its own cards which make it relatively easy to earn Membership Rewards points.
Between them, the Platinum Card, the Gold Card and the Blue Business Plus credit card can be a pretty strong combination for any serious miles and points fan as they offer easy ways to earn Membership Rewards points across a range of popular spending categories (airfare, groceries, dining, etc…) and, for someone looking to pay a little less in annual fees, the AMEX Everyday Preferred credit card (3x points at US supermarkets, 2x points at gas stations and 50% more points when using the card 30 or more times in a billing period) can be a good option too.
Also, not only does American Express now offer cards which make it pretty easy to earn Membership rewards points at a pleasing rate, but it also frequently targets cardholders for bonus points offers which can give Membership rewards balances an incredible boost (at the time of writing, targeted cardholders can earn 20,000 bonus points with Air France and another 20,000 bonus points with AT&T for Business).
Chase may have its own set of offers that it has introduced over the past year but they don't offer bonus Ultimate rewards points and they're not as lucrative as the offers that AMEX likes to publish.
3. AMEX Offers Frequent Transfer Bonuses
April this year saw Chase offer its first-ever transfer bonus when Ultimate Rewards transfers to British Airways Avios were boosted by 30%…but that pales into insignificance when compared to the transfer bonuses that AMEX has offered for years.
While American Express doesn't offer bonuses on transfers to super-popular loyalty programs like Delta SkyMiles it often offers bonuses of up to 50% for transfers to the likes of British Airways & Iberia, bonuses of up to 30% for transfers to Virgin Atlantic and the occasional transfer bonus to ANA too.
AMEX also frequently offers bonuses on transfers to Hilton and Marriott but, although this is still more than what Chase offers, these are usually deals that will only be of any use in very niche circumstances.
Bottom Line
No doubt everyone will have their own opinion as to what card issuer is best but for me American Express is on top of the pile for now.
Yes, it's a little annoying that some American Express cards only offer bonuses on spending made in the US and yes it's a little annoying that AMEX has a rule stating that welcome bonuses can only be earned once per card per lifetime…but then Chase has its own annoying rule about credit card sign-ups and AMEX frequently publishes welcome offers that don't restrict who can earn the bonus – you win some and you lose some in this game.
There are plenty of reasons to love specific credit cards from across all the major card providers (I'm still a fan of my Chase Sapphire Reserve card) but, as a whole, I think I'm now getting more value out of my American Express cards than I am out my Chase or Citi cards and that's a big reason why AMEX is my favorite card issuer right now.