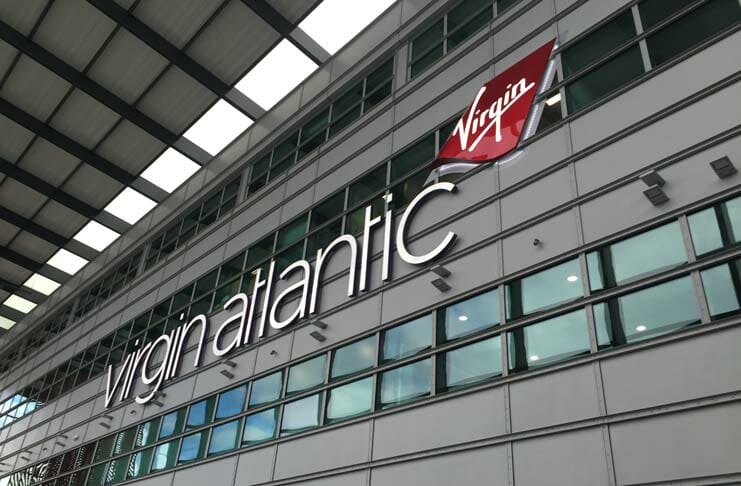 ---
Some links to products and travel providers on this website will earn Traveling For Miles a commission that helps contribute to the running of the site. Traveling For Miles has partnered with CardRatings for our coverage of credit card products. Traveling For Miles and CardRatings may receive a commission from card issuers. Opinions, reviews, analyses & recommendations are the author's alone and have not been reviewed, endorsed or approved by any of these entities. For more details please see the disclosures found at the bottom of every page.
---
Virgin Atlantic is one of the first major airlines to announce a series of measures to help its Flying Club members keep their status at a time when most cannot take to the air and offer up some interesting incentives to anyone willing to book travel through March 2021.
Virgin Atlantic Tier Status Extensions
Virgin Atlantic has announced that Silver and Gold Flying Club members have had the expiry date of their membership year extended by 6 months for this current membership year.
So, if for example, a Flying Club member's original membership year expiry date was 30 June 2020, their new membership year expiry date will now read 31 December 2020.
New membership cards will not be sent out in the post but the extended membership is already viewable online and a digital membership card (complete with extended membership year) can be printed from the Virgin Atlantic website or downloaded to the Virgin Atlantic app.
Virgin Atlantic Voucher Extensions
Virgin Atlantic Flying Club members who have earned companion vouchers, upgrade vouchers or Clubhouse access vouchers that were still valid as of 13 March 2020, will have the expiration day of those vouchers extended by 6 months.
To be clear, this refers to vouchers offered through the Virgin Atlantic Reward and Reward+ credit cards (issued in the UK) and the Virgin Atlantic World Elite Mastercard (issued in the US) as well as companion vouchers, Clubhouse passes and upgrades issued to Flying Club Gold members as part of their benefits package or for hitting select tier point targets.
Replacement vouchers will not be issued but the vouchers in Flying Club members' account will be valid through the new expiration date.
Earn Bonus Flying Club Miles
As part of its efforts to keep people booking flights (and to aid the airline's liquidity), Virgin Atlantic is offering travelers a bonus of 5,000 Flying Club miles (2,500 each way) for all bookings made by 30 April for travel through 31 March 2021.
Per Virgin Atlantic:
Members do not need to register for this offer. Registration will be automatically applied to all Flying Club accounts. 
Members will be rewarded an extra 2,500 per flight on a return-basis, equalling 5,000 extra Flying Club miles.
Flights must be both operated by Virgin Atlantic and marketed by Virgin Atlantic (flight number starts with VS) to be applicable for the bonus miles. Codeshare flights are excluded from this offer. 
Travel completed in all classes will earn 2,500 bonus miles per sector. 
Applicable for flights booked and tickets issued between DD March 2020 – 30 April 2020. 
All travel must be completed by 31 March 2021. 
Reward tickets are excluded from this offer, apart from Miles Plus Money bookings which are applicable for bonus miles. 
Gold members (60%) and Silver members (30%) will still earn tier bonus miles. The promotional miles will not be included in the tier bonus. 
The normal Flying Club miles and the bonus Flying Club miles will be automatically credited to your Flying Club account within seven days of your Qualifying Flight's. 
Normal tier points will be earned. 
Be very aware that bonus points are only awarded for flights booked through Virgin Atlantic and flown on Virgin Atlantic aircraft.
Earn Bonus Flying Club Tier Points
Flight + hotel bookings made through Virgin Atlantic or Virgin Holidays by 30 April 2020 will see the lead traveler earn 100 bonus tier points per booking…but you shouldn't get too excited if you think that booking a series of cheap trips will be a short-cut to Flying Club status.
Virgin Atlantic has added the following in the terms and conditions:
If the tier points triggered an upgrade to Silver or Gold status we reserve the right to downgrade the account to the previous status.  
I'm not sure why Virgin feels the need to give itself this "out" because (a) just how many people are going to try to game this? and (b) tier points are tier points and the airline shouldn't be looking to distinguish between tier points earned through flying and tier points earned through other means offered by Virgin Atlantic.
Hopefully Virgin will not exercise the right it has given itself in its terms and conditions because I can see it resulting in a few ridiculous scenarios.
A Word Of Warning
These are strange and unusual times that we're living through at the moment and there has never been more doubt surrounding the future of a lot of participants in the travel industry.
Before making any future bookings please make sure that you're covered for all eventualities by your travel insurance and the credit cards that you're using to book your travel – bonus points and elite status credits won't mean very much if an airline goes out of business and you're not covered for that eventuality.
Bottom Line
These are a series of good moves by Virgin Atlantic and, as far as elite status goes, the moves shine a damning light on the silence coming from Virgin's prime competitor – British Airways.
The people who will most benefit out of these moves are those whose elite status and/or vouchers don't expire until later this year as they will now have until deep into 2021 to enjoy their status or to use their vouchers (hopefully things will be back to as close to normal as possible by then). For everyone else, this is just a little bit of breathing room as who knows what the world situation will be like for the rest of this year?