---
Some links to products and travel providers on this website will earn Traveling For Miles a commission which helps contribute to the running of the site – I'm very grateful to anyone who uses these links but their use is entirely optional. The compensation does not impact how and where products appear on this site and does not impact reviews that are published. For more details please see the advertising disclosure found at the bottom of every page.
---
Earlier today Virgin Atlantic's Twitter account put out a teaser suggesting that the airline would be announcing a new route to a destination in the southern hemisphere which has more than 6,000 pizzerias and is "famous for football" (soccer). That destination has now been confirmed as Sao Paulo, Brazil.
Virgin Atlantic will offer daily year-round service between London Heathrow and Sao Paulo from 2020 (at the time of writing no specific launch date has been announced) and it will operate the route using its Boeing 787-9 Dreamliners with the following cabin configuration:
31 'Upper Class' (Business Class) seats
35 Premium Economy seats
192 Economy Class seats
Juha Jarvinen, Virgin Atlantic Executive Vice President (Commercial) is quoted as saying the following:
2019 marks the start of a new phase of growth for Virgin Atlantic as we work to become the most loved travel company. São Paulo represents an incredible opportunity for our business, and we're very excited to be flying to a brand new continent for the first time.
There are a significant number of corporate customers, and multi-national businesses, located in this Powerhouse of South America who can now enjoy the Virgin Atlantic experience on this busy international route."
"But it's not all about business – I'm also thrilled to introduce an exciting new destination to our leisure customers. São Paulo boasts numerous cultural institutions such as the Museu de Arte, has a rich architectural history, and acts as a gateway for leisure travel within the rest of Brazil and beyond.
This is a prime opportunity for Virgin Holidays who are busy securing a range of ancillary partners and diverse accommodation options for those customers seeking a full-service holiday offering
[HT: Business Traveller]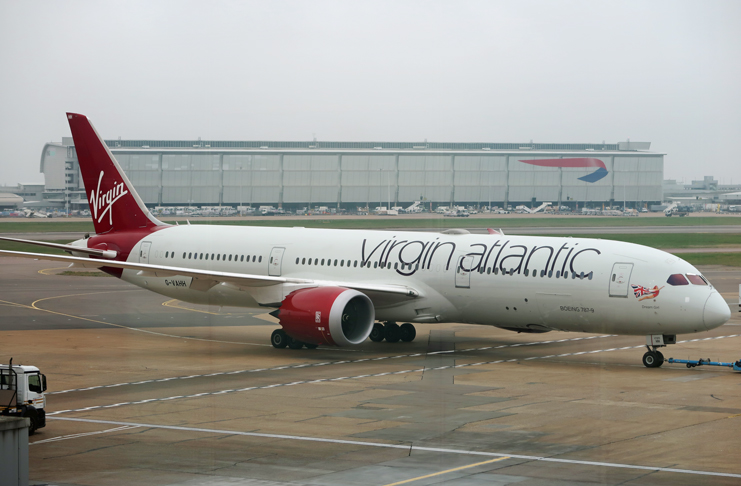 Thoughts
Virgin Atlantic's route to Sao Paulo is interesting as it signals a very significant move for the airline.
Virgin Atlantic's past is routed firmly in the leisure sector of the aviation world and, although it offers flights to numerous destinations which are as interesting to business travelers as they are to leisure travelers, the airline has always relied heavily on vacationers.
The route to Sao Paulo appears to move away from that.
I've been to Sao Paulo and, as pleasant as the people there are (the city has the friendliest Uber drivers), I cannot see any major attraction for vacationers – regardless of the noises coming out of Virgin Atlantic this route is primarily about capturing Business Class travelers from British Airways.
From a reward flight point of view it will be interesting to see what Virgin Atlantic does here.
The route between Heathrow and Sao Paulo is a little under 5,900 miles in distance….
…and that will make it one of the furthest destinations to which the airline flys.
So, assuming the airline doesn't create a whole new reward flight zone for its new Sao Paulo route, I suspect that we can expect roundtrip Business Class awards to cost the same as reward flight to/from the US West coast – 135,000 miles in Standard Season and 155,000 miles in Peak Season.
It's also worth bearing in mind that Brazil is still a 'low surcharge' country so award bookings originating in Sao Paulo will not attract the high add-ons that most other Virgin Atlantic awards attract.
Here's an example of the surcharges British Airways (a flag bearer for high surcharges) adds to one-way awards originating in Sao Paulo….
…and here's an example of the surcharges for roundtrip Business Class awards originating in Sao Paulo:
Awards originating in London don't fare so well:
Bottom Line
It will be very interesting to see how Virgin Atlantic fares with this route as it's a little different from most routes the airline offers.
British Airways will be the airline Virgin Atlantic will have to compete with for the big bucks Business Class travelers are often prepared to pay and, if Sao Paulo happens to be one of the routes on which BA deploys its new Club World Suite, Virgin Atlantic may have its work cut out if it can't respond with an equally good Business Class product of its own.