---
Some links to products and travel providers on this website will earn Traveling For Miles a commission that helps contribute to the running of the site – I'm very grateful to anyone who uses these links but their use is entirely optional. The compensation does not impact how and where products appear on this site and does not impact reviews that are published. For more details please see the advertising disclosure found at the bottom of every page.
---
UPDATE 17 June 2019: The TAP10 Promo Code has expired….but TAP10Fly3006 should work just as well
TAP Air Portugal has been getting more attention in recent months as the airline revamps its fleet with new aircraft. The airline was the launch operator for the A330-900neo (which Delta is about to start operating) and it was one of the first airlines to take delivery of the new Airbus A321LR back in April.
The new aircraft have allowed TAP to embark on a significant route expansion project so, not only are existing TAP transatlantic routes seeing new aircraft (and cabins) being deployed, we're also seeing TAP start up new routes out of Chicago (started on 1 June), San Francisco (starting 10 June) and Washington D.C. (starting 16 June).
This is all very good news for transatlantic flyers as not only does this mean more competition for our travel spending (which should help keep a cap on prices) but it also means that more US cities will have access to some of TAP's better fares….and special fares is where TAP sometimes shines.
One of the big selling points for TAP is that it often offers very good Business Class fares across the Atlantic and, when such deals are being promoted, TAP also offers very good one-way fares too (usually half the price of a roundtrip fare).
This can be particularly useful to flyers who only have enough miles/points for a one-way award and who don't want to pay the ridiculous prices that most legacy airlines charge for long-haul one-way fares.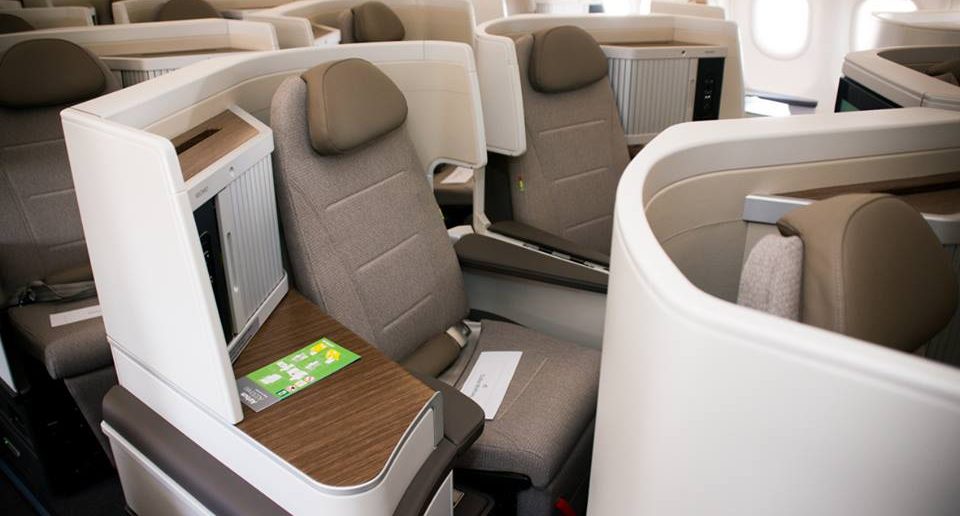 Get 10% Off All US/UK TAP Air Portugal Flights
I don't know of any great TAP Business Class fares right now (I'll be doing an extensive search over the weekend) but, in the meantime, TAP is offering 10% off all fares departing the US or the UK – you just have to use promo code TAP10.
The TAP homepage isn't particualry user friendly when it comes to applying a discount code so you're best starting off on the TAP air fare search page if you want to make the most of this discount.
This is what the page looks like (much like any other airline's flight search page)…
…and if you scroll down the page you'll find the box giving you the option to add a promotion code (the text box for the code opens up when you place a check mark in the small box).

Note: Don't attempt to add the TAP10 Promo Code to the search as a voucher as that just returns an error message.
You'll know that the promo code has been successfully applied as the website will confirm as much when you price up a fare:
Bottom Line
I'm genuinely excoted to try out TAP's new A330 Business Cllass cabin (which looks very nice) and to see just how comfortable the airline's Business Class cabin is on the narrowbody A321LR….I just have to get around to finding a great fare and making a booking.
Within the next two weeks TAP will be offering non-stop transatlantic flights out of San Francisco, Chicago, New York, Miami and Boston so there should be plenty of options available to anyone looking to use the TAP10 promo code.