---
Some links to products and travel providers on this website will earn Traveling For Miles a commission that helps contribute to the running of the site – I'm very grateful to anyone who uses these links but their use is entirely optional. The compensation does not impact how and where products appear on this site and does not impact reviews that are published. For more details please see the advertising disclosure found at the bottom of every page.
---
This is just a quick reminder that the discount code TAP Air Portugal has generated especially for TFM readers will be expiring on Sunday so you have less than 3 days to make the most of the 10% discount on offer.
If you want to know a little more about the TAP Air Portugal Business Class cabin (the discount code works for Economy Class too), if you'd like more info about applying the code or if you want an idea of the great Business Class fares that TAP is offering right now you should head over to the original post I wrote when this discount code was released.
As far as the 10% Discount Code goes, this is what you need to know:
The discount code is ZIG10FLY0707
Clicking the code will lead you to a search page in which the code is pre-applied. You can also choose to visit the FlyTAP webpage and enter the code manually.
The discount code is valid for flyers based in the United States, the United Kingdom, & Brazil***
The discount code will work for any route that TAP Air Portugal serves regardless of the country or region.
The code will not work for TAP's 'Discount' Economy Class (hand baggage only fares)
The code is valid for bookings made on or before 7 July 2019 (the code will cease to work after 23:59 GMT+1 on 7 July 2019).
There are no blackout dates and the code will work for flights through the end of the current booking period (June 2020).
***There may be a workaround for this – make sure you read the "Bottom Line" paragraph below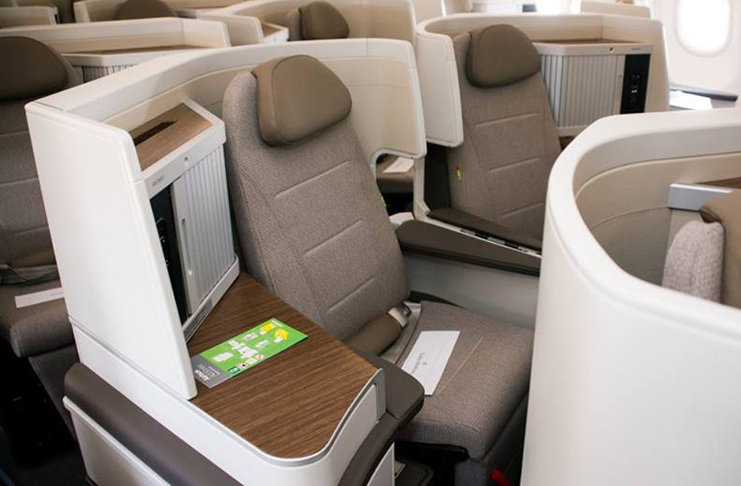 Bottom Line
The TAP discount code may be limited to users in the US, UK, and Brazil but at least the flights can originate and terminate anywhere TAP flies.
If you're not based in one of the three countries targeted for the discount code it's entirely possible that you may be able to get around this restriction simply by using the US/UK/Brazilian TAP Air Portugal websites.
Don't forget that TAP often offers fantastic one-way Business Class and Economy Class fares, as well as the great Business Class fares that we see. This makes it an airline bearing in mind for those times when you only have enough miles/points for a one-way award and need to find a well-priced one-way fare for the other part of your journey.