---
Some links to products and travel providers on this website will earn Traveling For Miles a commission that helps contribute to the running of the site – I'm very grateful to anyone who uses these links but their use is entirely optional. The compensation does not impact how and where products appear on this site and does not impact reviews that are published. For more details please see the advertising disclosure found at the bottom of every page.
---
In the middle of March British Airways finally stopped teasing us and revealed the new Business Class seat it will be introducing on its new Airbus A350 aircraft that the airline will begin to operate later this year.
The new 'Club Suite' looks like it will be a huge improvement over the current British Airways Business Class product so, understandably, there's been a lot of interest in the routes the new aircraft will be operating.
When the Club Suite was unveiled BA confirmed that the first long-haul routes to get the new seat would be the routes between London and Toronto and London and Dubai.
A couple of weeks ago British Airways added its new A350 aircraft to two more of its routes (to Tel Aviv and to Bangalore) and now the airline has scheduled a fifth flight to get the Club Suite treatment….but it's not a flight that's likely to get many people excited.
From 1 March 2020 British Airways will fly its new Airbus A350 on a second of its three daily flights between London and Dubai. Here's what the schedule will look like:
BA107 LHR 12:35 – 23:45 DXB*
BA105 LHR 20:40 – 07:45+1 day DXB**
BA109 LHR 21:35 – 08:20+1 day DXB
BA106 DXB 02:25 – 06:25 LHR*
BA108 DXB 10:05 – 14:10 LHR
BA104 DXB 14:00 – 18:00 LHR**
*A350 service from 8/9 October 2019
**A350 service from 1/2 March 2020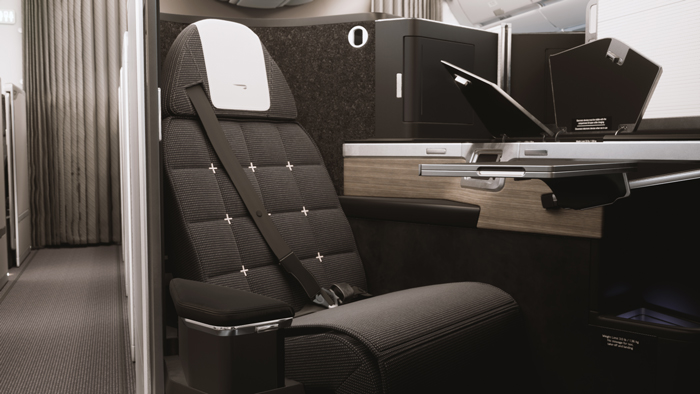 The aircraft being replaced by the A350 is a 4-class 777 so the aircraft swap will significantly improve the Business Class cabin but, at the same time, limit British Airways First Class to just one flight per day between London and Dubai (the new A350 does not offer a First Class cabin).
Here's how the addition of the A350 to flights BA104/105 will change the number of seats on offer in each cabin on those flights.
First Class: 14 seats –> 0 seats
Club World: 48 seats –> 56 seats
World Traveller Plus: 40 seats –> 56 seats
World Traveller: 124 seats –> 219 seats
If you're a fan of BA's 777 First Class cabin this won't be good news for you, but the increase in the number of Club World and World Traveller Plus seats should make it a little easier to score award seats to/from Dubai going forward and that seems like a pretty good trade off.
Bottom Line
If you're travel in British Airways Business Class between London and Dubai with any great frequency then this is probably very good news for you…but I'm a little underwhelmed.
I would have much preferred to see BA deploy its new aircraft to a destination that won't already be offering the Club Suite product rather than doubling down on a destination like Dubai.
I know that we're unlikely to see the British Airways A350 scheduled to fly to destinations like LA or New York any time soon (BA needs to offer a First Class cabin to cites such as those) but it would be nice to see destinations like Las Vegas, San Diego, Austin, Vancouver or Bangkok get an upgrade to the Business Class cabin on offer.
Anyone care to venture a guess as to what destination the 6th scheduled A350 flight will serve?
[HT: Head For Points]