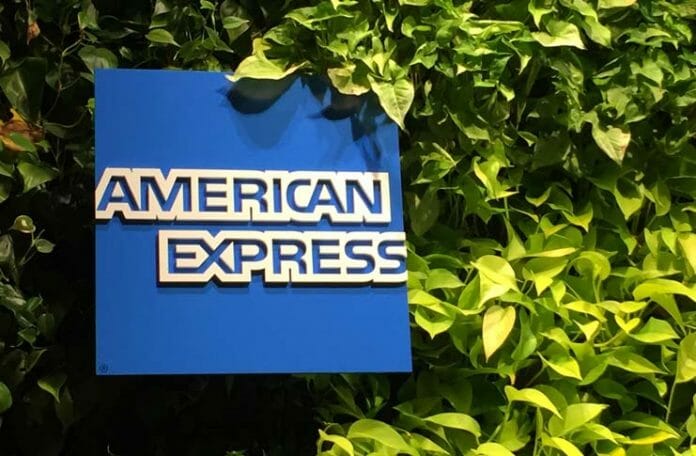 ---
Some links to products and travel providers on this website will earn Traveling For Miles a commission that helps contribute to the running of the site – I'm very grateful to anyone who uses these links but their use is entirely optional. The compensation does not impact how and where products appear on this site and does not impact reviews that are published. For more details please see the advertising disclosure found at the bottom of every page.
---
I genuinely love Amex offers because they allow me to save money or to boost my Membership Rewards balance when I make purchases I would have made even had the offer not been available.
I rarely jump through hoops to ensure I make the most of an Amex offer (although I did shop at a Gelson's grocery store a few months ago just to earn an easy 3,000 points) and I make sure that I don't allow Amex offers to tempt me into making purchases I wouldn't have otherwise made, so I do pretty well out of the deals Amex puts my way.
Right now I'm going to have to resist temptation because there's a new Amex offer which offers a significant number of Amex Membership Rewards points for anyone looking to buy Rimowa luggage.
Rimowa is an expensive brand of luggage so spending the $500 required to trigger the 15,000 Membership Rewards Points bonus is unlikely to be challenging and, as Rimowa is one of the more popular luggage brands amongst frequent flyers, this offer will probably suit quite a few people.
I value Membership Rewards Points at a conservative 1.5 cents each so the value of the effective rebate on offer is an impressive $225. To others, the rebate is likely to be worth more.
I was targeted for this offer on my Platinum Card and, while I don't see this offer on any of the other Amex cards I hold, it's entirely possible that there's another version of this offer out there (on cards which don't earn Membership Rewards) which offers a straight $150 cash rebate.
The Headline Terms & Conditions
Get 15,000 additional Membership Rewards points one-time by using your enrolled Card to spend a minimum of $500+ in one or more eligible transactions in-store at Rimowa or online at Rimowa.com by 7/15/2019.
Enrollment limited.

Must first add offer to Card and then use same Card to redeem.

Only U.S.-issued American Express® Cards that are enrolled in the Membership Rewards® program at the time of purchase are eligible.

Limit 1 enrolled Card per Card Member across all American Express offer channels.

Your enrollment of an eligible American Express Card for this offer extends only to that Card.

Your enrollment does not extend to any other Cards that may be linked to the same Membership Rewards program account (such as Additional Cards).

Offer is non-transferable.

Valid in-store and online.

Valid at any participating location in the US.

Not valid on purchases shipped outside of the US.

Excludes Client Care Centers and authorized retailers. Excludes repair services including hotel repairs, charges made to hotel room at Rimowa retailers located inside of hotels and Aspen Pop up store.

Limit of 15,000 additional Membership Rewards points per Card Member.

These additional points are in addition to any points you would normally receive for purchases on your Card under the terms of the Membership Rewards program.

Additional points will be credited to your Membership Rewards program account within 90 days after 7/15/2019, provided that American Express receives information from the merchant about your qualifying purchase.

We may not credit additional points to, or we may take away additional points that have been credited to, your program account if the qualifying purchase is returned/cancelled.
Full terms and conditions can be found within the offer itself under the Amex Offers tab of your Amex homepage (assuming you've been targeted for the offer).